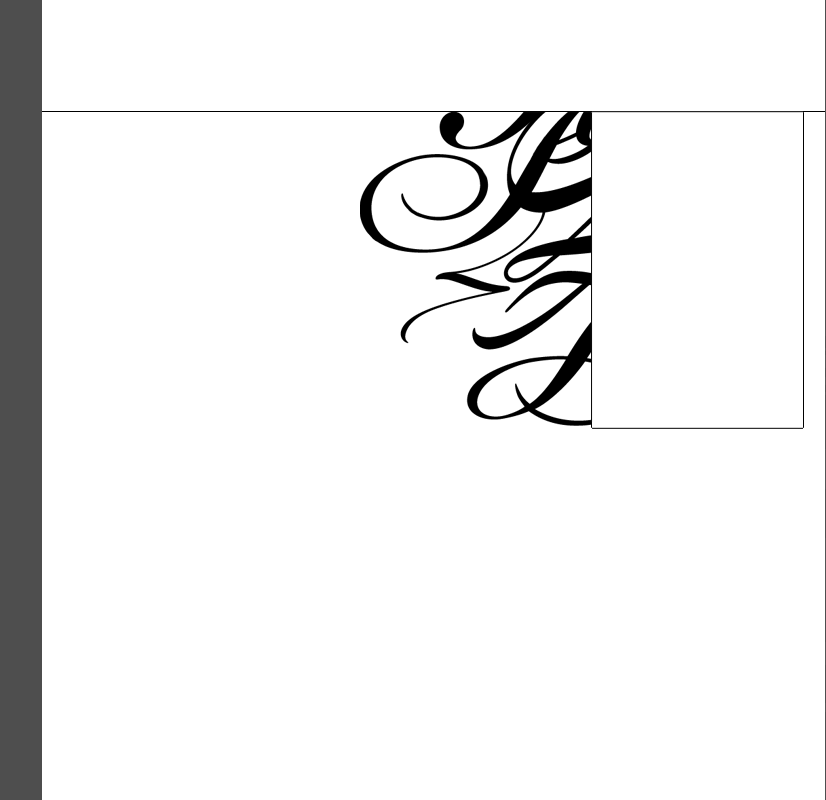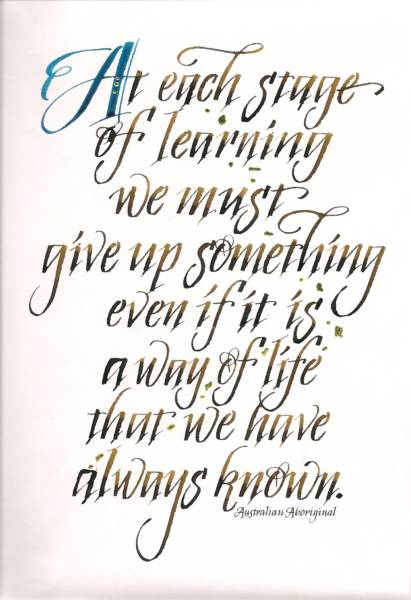 I like my new toy a lot! I never was much interested in
folded pens, but now I am. Thomas Hoyer, Aachen, Germany

Tim's Pens are beautifully crafted writing tools, and the quality of line is outstanding! Carol DuBosch, Portland, Oregon

Give Tim's Pen to an illustrator, painter or writer, and miracles happen. It  pushes and pulls ink with ease, is very painterly, loves to be wet and can handle any medium or surface. No two are alike, but the craftsmanship is consistent and remarkable. There's a lot of love in these pens. Wait until you feel the handle. Rebecca Wild, Portland, Oregon

In 30 years of calligraphy, I've used a lot of pens and brushes. Tim's Pen is not only nice to look at and hold, it allows me to make both fine monolines and wide ink swaths for the substantial strokes I favor. Colleen Cavin, Portland, Oregon

Tim's Pen fits my hand beautifully and the nibs deliver a variety of strokes. I can be neat and tidy or complete unruly with equally fine results. I also love how easily these pens clean up. Patricia Edmonds, Portland, Oregon

I'm an illustrator and count myself lucky to have 
found Tim's Pens. The larger nib design allows the 
ink-load to last longer than typical nibs, gives me 
a lively line quality, and is plain fun to use. Plus,
the pen is beautiful, one of a kind. It has become an indispensable tool for me. Jud Guitteau, Portland, Oregon

 

Proof of the pudding: I ask people who own my pens to tell me how they like them, what they use them for, and send me small samples and stories when they think of it. Some of those are shown here. Aren't they nice?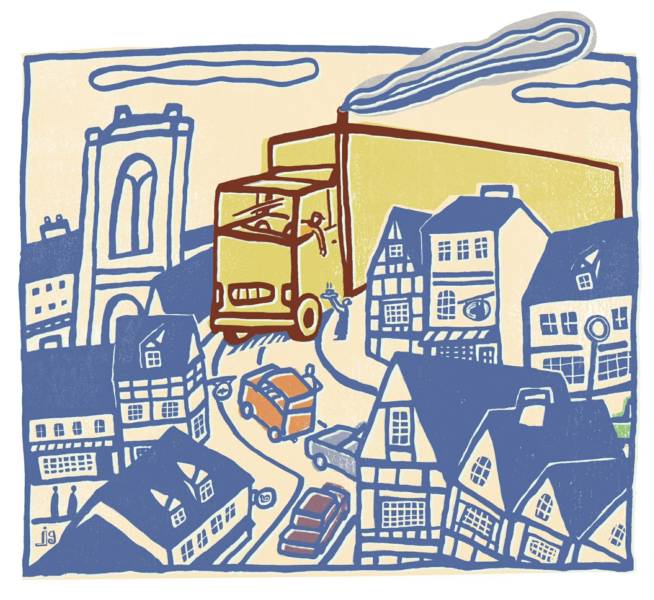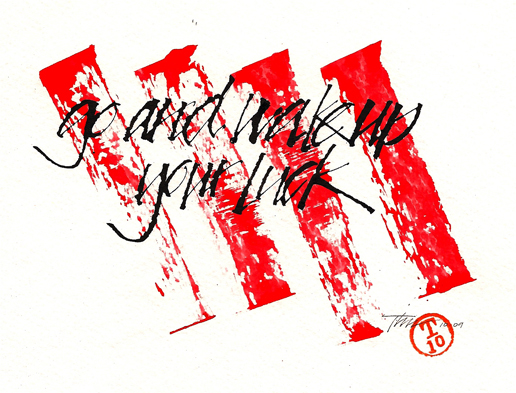 Images created by, clockwise from top right, Rebecca Wild, Jud Guitteau, Tim Leigh.